11 The Motul 5w-30 Motor Oil + Mann-filter Mercedes-benz Vito Bus W639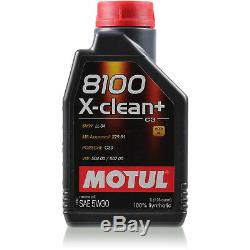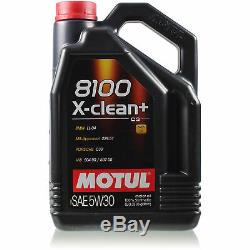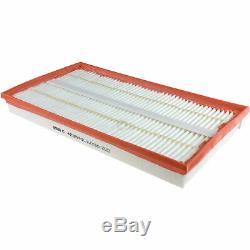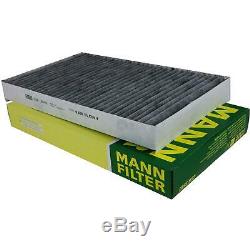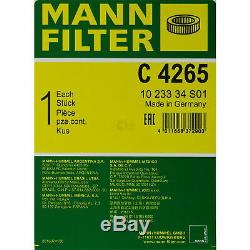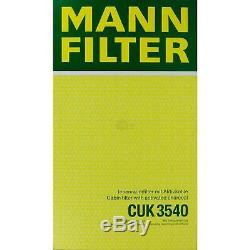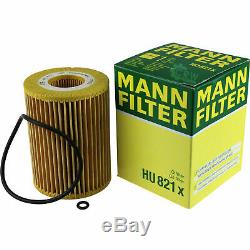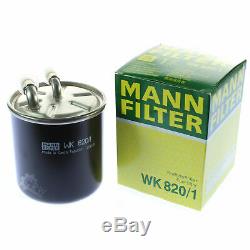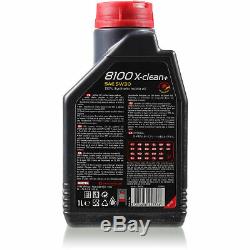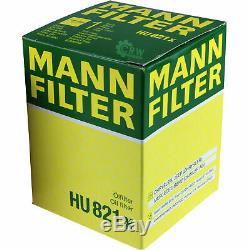 Motul 11 ​​l 5W-30 engine oil + mann-filter Mercedes-Benz Vito bus W639. This product page has been automatically translated. If you have questions, feel free to contact us. 1x Original mann oil filter. 1x original air filter mann.
1x Original mann fuel filter. 1x original mann filter indoor air pollen filter, internal filter. 2x 5 liters motul 8100 x-clean + 5W30. 1x 1 liter Original motul 106376 8100 x-clean + 5W30 motor oil. Motul 8100 X-clean + 5w30.
High HTHS viscosity and reduced levels of sulfur, phosphorus and sulfated ash. VW 504 00 VW 507 00 229.51 mb c30 porsche bmw longlife-04 API SM API cf Acea c3.
As part of the sale of motor oil or combustion gears and oil filters, we, as dealers are required, according to the regulations on waste oils, to inform us about the regulations and obligations applicable. We emphasize that waste oil or oil filters and waste containing oil that regularly occur during oil changes are dangerous goods which must be eliminated in a manner respectful of the environment. You can eliminate the waste oil in the amount of fresh oil bought from us, as well as oil filters and waste oil containing regularly occurring during the oil change, from our point of sale during hours opening, or you can send them to us for free disposal in containers approved for the transport of dangerous goods. The waste oil must be labeled as dangerous goods during shipment.
It should not be sent by parcel without special packaging. Each cartridge must first be welded in a box insert film extra thick. The shipment can take place in the special box dangerous goods, which corresponds to the IATA regulations. The package should also contain an absorbent material approved. For packaging more detailed regulations and shipping prices, please contact your parcel service.
The packaging and shipping costs are the responsibility of the buyer. Alternatively, the return of the used oil is generally also possible in stations or in recycling points such as recycling centers or recycling of waste. Your shop can also dispose of used oil when changing the oil. Porsche c30; api sm; approval MB 229.51; vw 507 00; BMW II-04; Porsche c30; vw 504 00; acea c3; vw 507 00; BMW II-04; api cf; vw 504 00; acea c3; api sm; approval MB 229.51; API cf.
A 642 090 00 51; 642 180 00 09; a 646 092 05 01; 642 090 00 51; 646 092 05 01; a 646 092 00 01; 639,835 March 47; March 47 was 639,835; 642 180 00 09; 646 092 00 01; has 0000090 25 51; a 646 092 03 01; 000 090 25 51; 646 092 03 01. Hu x 821; cuk 3540; wk 820/1; c 4265. These figures are only for comparison purposes. The articles in this offer are basically not original parts unless they are explicitly marked as such. Are for comparative purposes only and may vary.
All logos, brand names and trademarks used are the property of their owners. All products are tested for quality. Generally everything in stock - so no waiting time. 24 months warranty on new products.
12 months warranty on used products. Our service continues to sell the goods for you. Height 95 mm mann-filter manufacturer inside diameter 31 mm Inner Diameter 1 31 mm outside diameter 72 with people group attached product oil filter outer diameter [mm] 72 mm height 43 mm manufacturer mann-filter length 419 mm width 215 mm group air filter products height 100 mm outside mann-filter diameter manufacturer 86 ø outlet 8 mm ø input 10 mm group diameter outer fuel filter products [mm] 86 mm height 33 mm mann-filter manufacturer length 347 mm Type activated carbon filter of width 208 mm filter group of inner filter products manufacturer description motul viscosity grade sAE 5W30 Type manufacturer lot 1 liter happy release 5 l oil group of oil products. 106376, 106377, 4265 c, cuk 3540, 821 x hu, wk 820/1. Wartung & pflege / inspektion.
Öl, Luftfilter, Innenraumfilter, Ölfilter, Kraftstofffilter. The item \spare \ kits revision \The seller is \This item can be shipped to the following countries: america, europe, asia, australia.
oe reference number: 106376, 106377, 4265 c, cuk 3540 hu 821 x 820/1 wk <\/ li>
product group: oil, air filter, cockpit, to fuel <\/ li>
Manufacturer's Authorization: api api sm see Acea c3 VW 504 00 VW 507 00 porsche 229.51 mb c30 <\/ li>
Manufacturer warranty: Yes <\/ li>
Package: yes <\/ li>
ean: 4061668375387 <\/ li>
viscosity SAE: 5W30 <\/ li>
scope: maintenance & pflege / inspection <\/ li>
Surface structure: nine <\/ li>
Product type: motor oil, <\/ li> filter
Application: motor vehicles <\/ li>
Manufacturer Part Number: 11385351 <\/ li>
reference number oe / OEM: filter kit, set filters, inspection, filter maintenance <\/ li>
brand: motul, mann-filter <\/ li>
Unit amount: 11.0000 <\/ li>
Type: Fully synthetic <\/ li>
Manufacturer: motul <\/ li> <\/ Ul>