Valeo Bosch Alternator for Mercedes-Benz Viano Vito 2.1 2.2 w639 200A.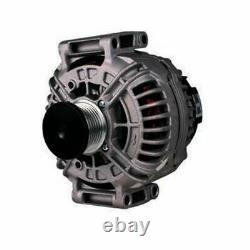 Valeo Bosch Alternator for Mercedes-Benz Viano Vito 2.1 2.2 w639 200A. This product description has been automatically translated. If you have any questions, please do not hesitate to contact us. Shipping takes place on working days within 24 hours after receipt of payment. Shipping usually takes place within Germany with DDP.
If you decide to use another shipping company, please contact us in advance. We are not responsible for undeliverable packages due to incorrect address/name. The buyer bears the costs. Unfortunately, shipping to islands is not possible. Thank you for your understanding.
Please ask for shipping costs before bidding. Original Valeo/Bosch Alternator Mercedes-Benz Viano Vito 2.1 2.2 w639 200A. Important note: In order to avoid wrong purchases and deviations, we ask you to compare the OE numbers before purchasing. If you are unsure, we are always at your disposal.
Send us your telephone number. Original Valeo/Bosch Alternator Mercedes-Benz Viano Vito 2.1 2.2 w639 200A Voltage [V]: 12V Generator Charging Current [A]: 200 A. In case of advance payment (bank transfer), the total amount consists of the purchase price and the deposit amount. As soon as the total amount incl. Once the deposit amount has been paid, your order will be shipped. Return within 4 weeks from purchase. After the deadline, we use the deposit amount to purchase another old part. A refund is then no longer possible. The deadline is met if it is sent within 4 weeks. If you need more time for this, it is best to let us know directly.
The return costs are borne by the buyer for insurance reasons. If necessary, also by express to the desired address.
The core must be physically intact. It should have no breakage points and not be burnt, the old part must be returned completely. The old part must be identical to the purchased item. More of this product group.
Alternator 33A for CLAAS FENDT FAR.. Regulator for OPEL OLDTIMER with BOSCH engine.. Original spark plugs 3 pieces for Ecobo.. Controller suitable for IVECO JOHN DEERE D.. Your competent partner for tires, alternators and more..
Buying tires is a matter of trust, as choosing the right car tire has a significant influence on the driving behavior of your vehicle and thus on the driving safety of occupants and other road users. When purchasing, important criteria for safe driving and perfect control in all driving situations must be observed. If, contrary to expectations, you are not satisfied with the purchased item or the purchasing process, we will of course look for an appropriate solution and in this case ask you to contact us in writing or by telephone before submitting an evaluation.
Our customer service is available to you from Monday to Friday from 9 a. in writing and by telephone. In order to offer our customers the best possible shopping experience, we process all inquiries with the highest priority. Please note that a return can only be guaranteed if the product has not been installed or has been damaged.