Longitudinal Transmission Tree for Mercedes Vito Viano 2441mm A6394103306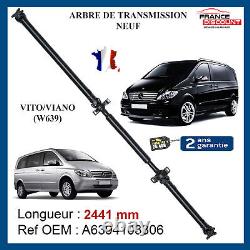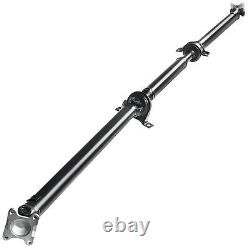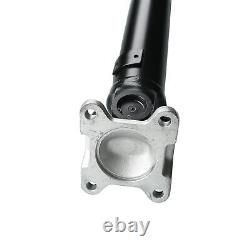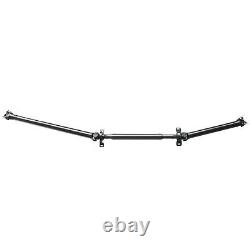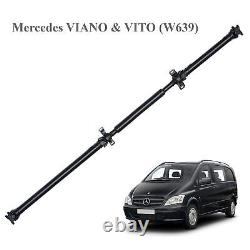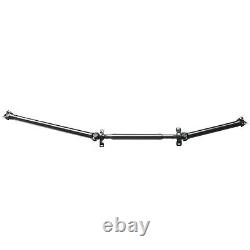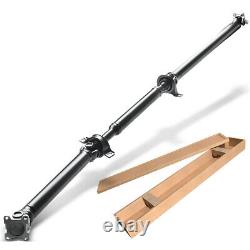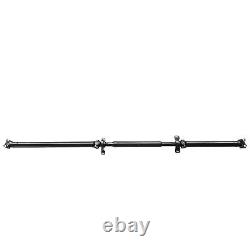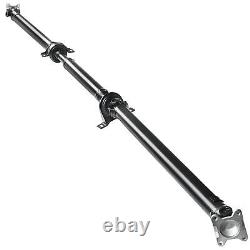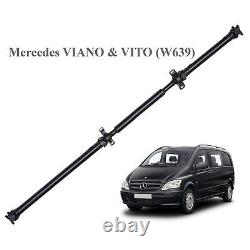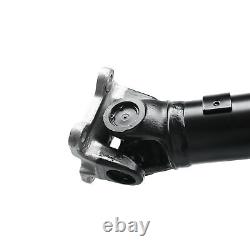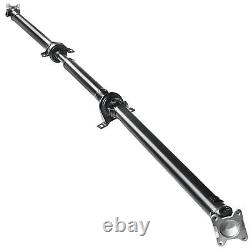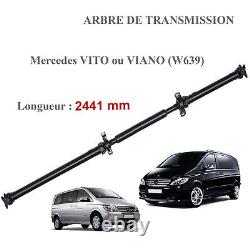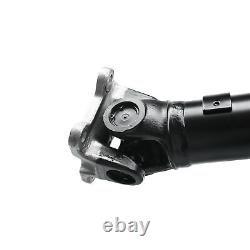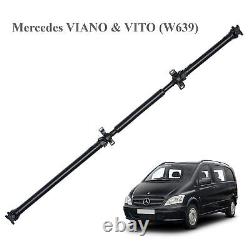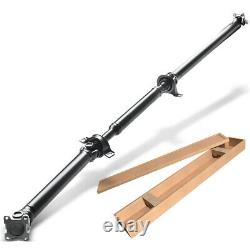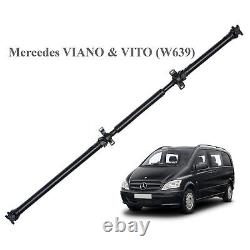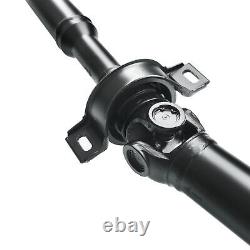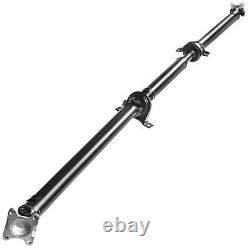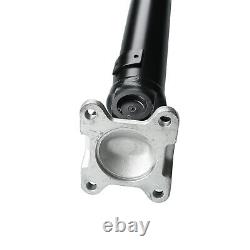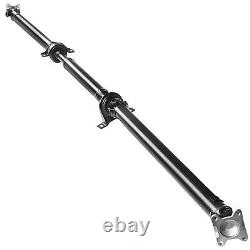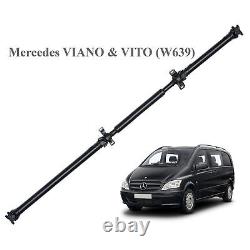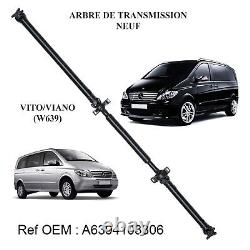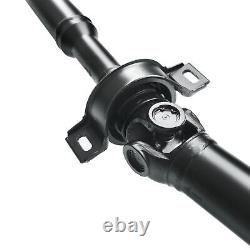 COMPLETE AND NEW REAR DRIVE SHAFT (2441MM) INTENDED FOR MERCEDES VITO W639 AND VIANO FROM 09/2003 (SEE COMPATIBILITY TABLE). "Arbre de transmission" is a French term that translates to "driveshaft" or "propeller shaft" in English. A driveshaft is a mechanical component that transmits the torque and rotational power from a vehicle's transmission to its differential. It is commonly found in rear-wheel drive and four-wheel drive vehicles, and it consists of a long hollow metal tube with universal joints at each end to allow for flexibility in driving.
The driveshaft rotates at high speeds and must be properly balanced to avoid vibrations and excessive wear on components. Package contents: 1 x Driveshaft (NEW). Location on vehicle: For vehicles with Right-hand Drive (RHD).
For vehicles with Left-hand Drive (LHD). New driveshaft delivered complete as shown in the photo (with bearings, crosses, etc. DA SILVA: TR1159 EAI: TL10034 FEBI BILSTEIN: 174110 GENERAL RICAMBI: ME5009 GSP: PS900379 MULTIPARTS: 10-140080 NTY: NWN-ME-028 RCA FRANCE: RCAPROP50 SERA: TL10034 SERCORE: 32100A SNRA: TL10034 STARTCAR: TL10034. 3199 cc, 140 kW, 190 PS. 3199 cc, 160 kW, 218 PS.
3498 cc, 190 kW, 258 PS. 3724 cc, 170 kW, 231 PS. 3724 cc, 165 kW, 224 PS.
2148 cc, 85 kW, 116 PS. 2148 cc, 80 kW, 109 PS. 2143 cc, 100 kW, 136 PS. 2143 cc, 120 kW, 163 PS. 2148 cc, 110 kW, 150 PS.
2987 cc, 150 kW, 204 PS. 2987 cc, 165 kW, 224 PS.
2148 cc, 70 kW, 95 PS. 2148 cc, 65 kW, 88 PS. 2143 cc, 70 kW, 95 PS. Ccm, 60 kW, 82 PS.