Exclusive High Exterior Protection for Mercedes V W639, Viano, Vito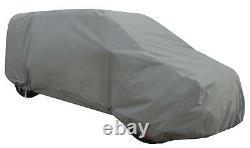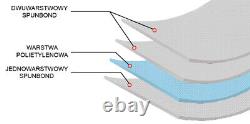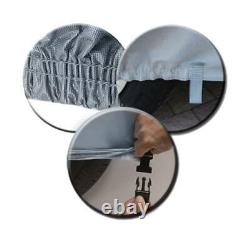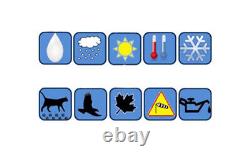 Exclusive Van Protection for Compatible with Mercedes V W639, Viano, Vito - An Exclusive cover is of superior quality. It is equipped with an additional soft inner lining for paint protection. Additionally, there is an integrated belt in the middle to stabilize the cover. In winter, it prevents windows from freezing, and in summer, it protects against vehicle overheating. Vehicle protection: against UV rays, frost, rain, snow, animals walking on the vehicle, resin, bird droppings, oils and other substances, dust, rust, and paint fading, against high and low temperatures. The cover consists of a 4-layer material with waterproof, water-repellent, and vapor-permeable properties.
Possible vehicle length 450 - 480 cm - It has strong elastic rubber and ? - Delivery: 1 x Protective cover. If you have any doubts, please don't hesitate to contact us and ask questions!