Gps Carradio Android 10 Carplay - Sim 4g Mercedes Class A B Viano Vito Sprinte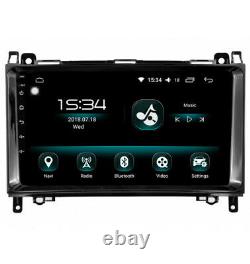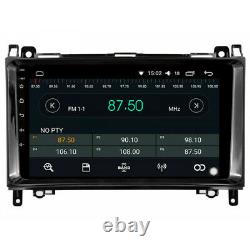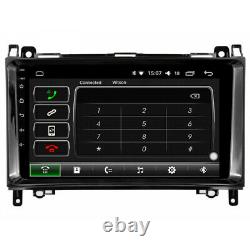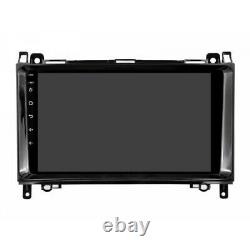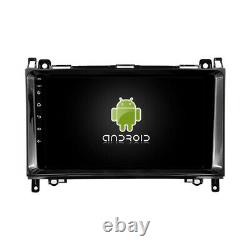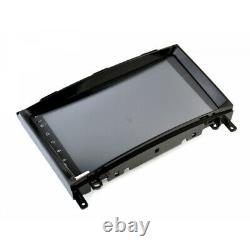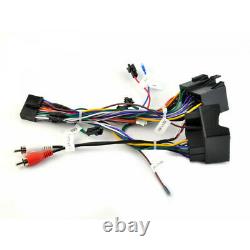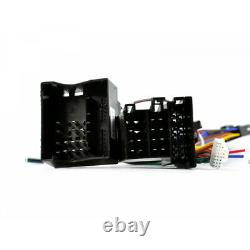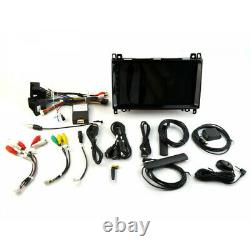 Satisfied or refunded 30 days. Dongle carplay - android auto.
Sign up for our newsletter to be kept up to date with our new promotions!! autoradio gps android 10 carplay ' sim 4g mercedes class a b viano vito sprinter ' vw crafter.
Click on the thumbnails to enlarge them. Core octa processor, 1.5ghz and 4gb of ram ddr3. Resolution 1280 x 700 pixels, multimedia support.
And internal memory of 64. Apple wireless carplay - built-in auto android. Waze, deezer, maps, facebook and many others. Payment in 3x or 4x per cb on. Supplement of 50 for delivery to dom-tom and islands. Click here to pay extra.
Autoradio gps, bluetooth incorporating the latest multimedia technologies. Designed specifically for your vehicle, this model will fit perfectly into your dashboard. Easy installation and connection with the original connector provided. Find your way easily thanks to its 3D gps function, while quietly listening to the radio or audio content through its various media, namely: usb, sd card, or its internal memory of 64gb.
All of these media can also be used to play video content. Its bluetooth will allow you to make a safe phone call without any action on your phone. The car radio is able to retrieve all your contacts and call log, it also has a digital keyboard and the keys pick up hang up. You can also listen to your music from your smartphone through the car radio via the audiostreaming feature. But it allows you to go even further thanks to its built-in wifi and since it works on android, you will have the same possibilities as an android tablet or smartphone on your autoradio: surfing the net via google chrome for example or download and install android applications such as waze, google map, napster, deezer, facebook and many others.. no DVD CD player on this model. External CD DVD player (to put in the glove box) for sale in our shop.
This car radio is of course equipped with the radio rds but also the mirror link function, rearview camera, dvr camera and other functions to discover in the detailed description. Wireless carplay and built-in optional auto android. Excellent sound quality thanks to the built-in dsp chip. Indication of compatibility of this car radio with your vehicle. This photo list (s) does not necessarily represent all the original models.
Contact us if you have any doubts or if your device doesn't appear below. Autoradio gps, bluetooth and multimedia powered by android 10. Take advantage of the android 10 system and intuitive interface to use your favorite apps, listen to high-quality music, watch videos up to 1080p full hd, call and find its destination or even listen to the radio and all the possibilities of an android tablet. You'll be able to perform multiple tasks at the same time through its full hd qled touchscreen (capacitive and multi-point). Resolution 1280 x 700 pixels.
And thanks to its processor. Octa core, 1.5ghz and its 4gb of ram ddr3.
Screen qled curved glass 2.5d. You do not have a sense of direction and you go on a trip, it's good, europe 3d cards are provided. You can easily find your destination, your favorite places, restaurants, bank distributors, airports, gas stations and more. All functions such as: danger zones, 3D buildings in large cities, terrain, all signage and signs, view junctions (view of junctions, junctions and branch lines), direction signs with the name of cities and much more. The car radio being android it will of course be possible to download your favorite gps application: waze, google map (integrated voice search), tomtom or sygic and many others.
All this via the device's playstore. Dual zone function allowing you to use the gps at the same time as the radio or other audio and video content.
Call safely without any action on your phone. Make a call easily with just a few clicks from the autoradio directory (synchronizing your smartphone contacts), the call log, or dial your number on the touch keyboard on the car radio screen. Automatic bluetooth connection when you activate it on your smartphone. With the a2dp (audiostreaming) function you will be able to listen to your music contained in your smartphone, iphone, tablet... Connected to the bluetooth car radio.
The change of music can be done from your controls at the wheel (if the vehicle has it) or by the touch screen of the car radio. Digital radio function dab (optional). Thanks to the dab/dab module (not provided) plugged into usb to the car radio, you will be able to listen to your radio stations in digital hd quality. Dab module available in our shop.
Let's not forget the radio function. A basic function with 18 preselections possible, you will be able to record your favourite radio stations and follow them throughout your journey thanks to the rds. The name of the stations appears in the centre (above the frequency) and in the pre-selection.
Search auto, semi-manual or enter the frequency directly. Includes pty, ta, dx/loc, stereo and auto scan functions. You can also adjust the fm reception sensitivity in the radio settings. Multimedia, reading media and easy management.
The driving experience becomes different with multimedia all in one. Listen to your music, watch your videos and photos through different media. The USB key reader and memory card support a maximum capacity of 32gb each, you can also download or store in the internal memory of 32gb.
The CD and DVD player allows you to play video audio content (up to 108 p full hd) and photo. All media read the majority of audio formats mp3, wma, aac, flac etc... As well as the majority of video formats avi, mpeg 1 2 3, h264, h263, vc, Rv, rmvb, vp8, avs stream and more. The file manager allows you to manage all media, copy/paste, duplicate, delete in the same way as on a computer. Excellent quality sound dsp and pre-amp 7851 4x45 watts.
Personalize the sound according to your preferences without any disappointment. Equalizer for deep sound settings.
Digital sound processing thanks to its dsp sound processor. Stay connected with built-in wifi or 4g sim card. Take advantage of the wifi integrated with the car radio by sharing connection from your smartphone, for example, to surf the internet, read your emails, watch youtube, go on facebook, check the weather and much more. Install new apps via the playtore of the car radio will be a breeze. Google browser chrome support html5 and adobe flash 11.1.
You can also connect by inserting a 4g sim cart into the car radio. Change menu interface as you like. Film your adventures and journeys with the dvr camera. Plug in one of our dvr (unsured) cameras also called dash cam and record all your movements and trips. The recordings will be stored in the device's memory and can be viewed at any time. The recording is triggered when the ignition is made (there is no need for the device to turn on). The videos are recorded on a sd card (so as not to fill the device's internal memory). Videos are recorded by time cycle under adjustable (in file form) and when the sd memory is full the oldest file is automatically replaced by the last one. With the optional adas feature, you'll be alerted when a vehicle is in front of you (see details in the dvr adas camera).
Camera dvr available in our shop. Maneuver safely using the rearview camera function.
The device connects and manages a rearview camera (unsured camera). The camera display is automatic when reversing. Recoil camera available in our shop. Control the device with your steering wheel controls. Control the volume from your steering wheel controls.
Also keep your other functions such as stalling, hanging up, moving forward, backwards (depending on your duties). Interface obdii wifi or bluetooth (not provided). Thanks to the obdii interface that can be connected to the car radio via wifi or bluetooth, you will be able to read all the information of consumption and engine management as well as the defect codes and measurement in real time t water, air flow, injection rate, battery level etc. You will be able to know the origin of an electrical or electronic failure. With these interfaces it is also possible to remove the fault codes (engine light, pollution or other defect indication) and all this from the screen of the car radio.
Obdii available in our shop. Unlike most models, this one allows you to send all video sources (usb, sd, internal memory, DVD) on the audio and video auxiliary outputs of this device. Also allows you to send a video (from the sd card, usb, DVD, mirror link or internal memory) on the screens connected to the car radio and at the same time use an application on the radio car radio, gps, bluetooth etc. Tpms sensor pressure and tire temperature. After plugging the central (unsured) and sensors into the valves (not provided), you will be able to monitor the temperature and pressure of your tires.
If the temperature or pressure exceeds the preset min and max values, an alarm will sound on the plant. Dual function on the same screen. Allows you to have 2 functions at the same time on the same screen. Only for gps, bluetooth, radio, video, settings functions. A long tap on the icon (icon number one in the photo) allows you to switch to split screen mode. Swiping the round (see image) to the left or right allows you to leave the split screen mode while keeping the left or right application depending on the direction in which the round is slid. Carplay wireless - built-in auto android. Use wireless carplay or android auto built into the device. Functions: built-in wifi, mirror link, gps 3d europe, apple link ipod and iphone, radio rds, usb and sd (32 gb max), pip (picture on picture), installation android app, 3g/4g, dual zone, no sd card reader, hdd up to 500gb. Shared dual function screen, rearview camera (not included), deported DVD CD player (optional), carplay - built-in auto android, 4g sim card. Bluetooth: call, repeater, call log, digital keyboard, hfp, 4.0. Micro bluetooth: built-in front, additional external microphone input, external microphone.
Processor: octa core 1.5ghz. Screen type: capacitive, multi-point, ultra clear, curved glass.
Recovery of steering wheel controls: yes. Compatible original amplifier: contact us. Recovery original rearview camera: contact us. Electronic box set-top box for flying controls and other vehicle-related functions (depending on the vehicle). Radio antenna adapter (different depending on the model). 4 outputs rca audio, 1 rca video input and 2 audio inputs (l and r), 1 subwoofer output, 1 rca rearview camera entry, 1 video release rca. Usb ports: 1 or 2 (depending on the models) at the back of the device in the form of a 1m cable each. (see photo of the camera accessories). Sometimes (rarely) 1 port mini usb in front (mini cable worms USB provided) see façade of the car radio if there is no written usb - no usb in front. 1 port for sd or micro sd card (depending on the models, see photo) on the front.
1 port map sd or micro sd gps in front (depending on the models, see photo). External microphone (depending on the models). Remote control (only for s80 models). No remote control for other models (non-contract photo). Link for gps software and europe 3d map (sd map not provided).
Translation of instructions - downloadable guides: click here. We do not provide installation instructions, the hardware is quite simple to install (original connector provided) if you do not know how to install the equipment go through a professional.
You can contact us for tips on how to use and install. Videos of the original car radio available on youtube. Exchange or repair of any goods with a hardware or manufacturing defect for a period of 2 years (24 months), from the date of receipt of the material.
During the warranty period, the cost of returning the equipment to the customer is borne by electron. The product to be exchanged or repaired must be returned either in its original packaging or similar packaging with a degree of protection equal to the original packaging, accompanied by the purchase invoice. We will return the exchanged or repaired product at our own expense. After the 2-year warranty period: repair or purchase of parts are possible, in case of repair by electron (after the 2-year warranty period) the labour will be offered, the price of the parts at a price. And transportation costs remain the responsibility of the customer.
(most expensive coin - motherboard 75 at cost). Our parcels are shipped from the manufacturer. Once shipped your package will arrive in about 3-4 working days, by dhl express or tnt. Reliable devices without compromise, we work only with the best manufacturers on the market (which has been around for more than 15 years).
We test and test our products to offer that the best and right price. We have more than 10 years of experience in the field. The prices of our products make it the best alternative to the original devices (up to 4x - expensive) and without any compromise on quality. Over 10 years of partnership with manufacturers, we have been able to negotiate to offer you the best rates including our expertise and sav. An expert, responsive and efficient after-sales service. Assistance when needed on installation or use (more than 10 years of experience). A list of installers' contact information in France (in the installer category). In the event of a breakdown we exchange or repair. A technician will assist you throughout the process. 2-year warranty (extendable for up to 5 years).
In case of breakdown or malfunction in France, Europe and the whole world. (more than 10 years of experience).
On the installation and use of the device. In order to advise and help you. We have been selling these devices for over 10 years and work with them. (more than 15 years of existence) so you have the assurance of having equipment. At electron (gps-access partner®) you buy smart and buy serene!
The item \"autoradio gps android 10 carplay - sim 4g mercedes class a b viano vito sprinte\" has been on sale since Sunday, January 24, 2021. It is in the category \"auto, motorcycle - parts, accessories-autoradios, hi-fi, video, gps-multimedia embedded -main units stereo systems\".
The seller is \"electron\" and is located at/in shipped from rpc, our company is in. This item can be delivered anywhere in the world.
mark: gps-access
manufacturer's coin number: gph-12813