Android 10 Mercedes-benz Class A / B / Viano / Vito / Sprinter V-class Gps Radio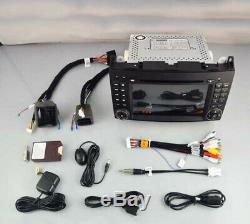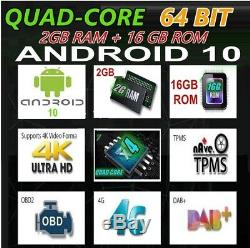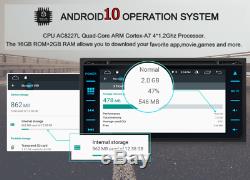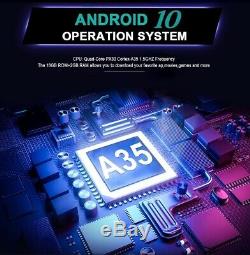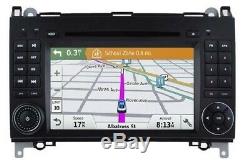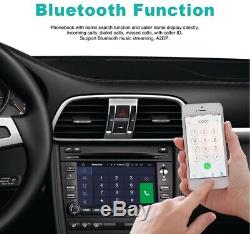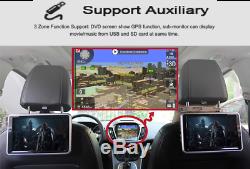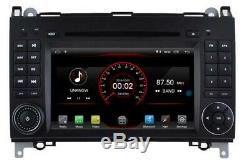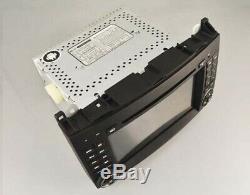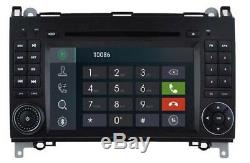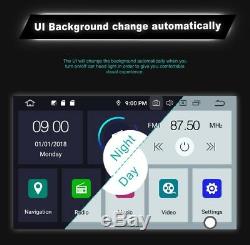 2 years warranty quad-core android 10/64 bit dab + gps internet / canbus - mirror link 3g 2gb ram / 16gb rom. No shipment is made to the Canary Islands, Ceuta and Melilla. This unit will fit the following car model.
Advantages: compared to other models. Quad core / 4 core maxima rapidez. 2 + gb ram 16 gb rom.
Function 3 zones (+ Dual Zone). Costs included in the European Community.
This unit is the best multimedia system for android cars on the market. 4 nuclei with high-speed processing. Adopt the new operating system android 10, capacitive touch screen hd 1024 600, processor ac8227l quad-core processor cortex-a7 4x1.2ghz, 2GB of RAM and internal storage 16GB extended support 2 card / key usb 2 2 32 GB. It has a special port for digital TV, you can connect our digital tv to perform the touch operation and this element can switch the DTV box connected. Application dab + integrated, simply log in with our dab + box to use this feature.
Application tpms integrated for displaying the tire pressure monitoring system, simply log in to our product tpms via USB to use this feature. The integrated DVR implementation simply connects to a USB camera to use the car's recording function: the newspapers they will automatically be stored on the card usb / storage and you can read directly check-saved in this unit. Support mirror link for iphone and android smartphone. Compatible with Torque Pro (OBD2 and car), you can connect a Bluetooth OBD2 scan tool to use the most common functionality and powerful: Supports 1080p videos / live images / pictures 2160p, supports formats pdf / word / txt / excel, audio / video / photo player, surfs the internet via 3G / 4G or wiFi, supports google maps online and offline for android gps navi, access to thousands of applications and games in the google play store, stay connected via twitter, facebook, gtalk, gmail, WeChat, skype and other services, play popular games like fruit ninja, feed the candy, angry birds, large fish, air attack. Radio, RDS, Bluetooth, DVD, USB, SD, cam-in, to, steering wheel, live wallpaper, wallpaper DIY. Includes wifi + 3g (optional modem). Android 10, beautiful and unique design ui mode. Capacitive touch screen of five points, digital display 1024 600 hd. Support split screen, you can run two applications side by side - industrial grade chip quad-core rockchip PX5, Cortex A53 processor 1512 MHz.
2 GB of RAM, internal memory of 16 Go, support for 2 cards / 2 USB key up to 2 32 GB - DIY main menu display: you can drag the search bar, music / radio / bt-stereo player, bookmarks and other applications in the main menu to display - integrated clock and calendar, clock / date / week / time zone adjustable, can use the GPS or the time provided by the network - multi-languages. It has more than 180 languages ​​to choose - the color of the light red button is the same as your car stereo and electronic original - 5 animated wallpapers 29 wallpapers, wallpaper support the 'DIY user gallery. Built-in wifi and external support 3g / 4g internet dongle 3g / 4g is not included. Support Google maps online browsing. You can use the gps if you are in Internet.
Support android maps navigation, you can use the free navigation offline maps. Support android multimedia player, it can play music / movie / picture from the local disk or. Online video support, television, film, music, radio, youtube, yahoo, msn - online communication. Stay connected via WeChat, twitter, facebook, gtalk, gmail and other services - supporting read and edit the official software, word / excel / powerpoint / pdf / txt. Support google play store, you can download thousands of apps from here and you can download many popular games. As the fruit ninja, feed them candy, angry birds, Fieldrunner, speed forge 3d. Support 3D games, video hd 1080p h. 264, with live pictures divx formats. Supports HD video up to 1920 1080 pixels picture until 4096 4096 pixels - bluetooth hands-free support, built-in microphone and external microphone jack. Support Torque Pro (OBD2 & coaches). You can connect a Bluetooth OBD2 scan tool to use this feature. Support the last mirror connection via wifi iphone and android smartphone through. Usb or wifi - Integrated disk drive for your CD, VCD, DVD ... Port USB and Micro SD slot, supporting USB stick and memory card up to 16 go. Just connect with a USB camera to use the record since. Recordings are saved automatically in the storage card / usb and you can play the recording directly recorded on this unit.
Just connect with a product tpms via USB to use this feature. Just connect a box dab / dab + with a USB port to use this feature. Digital input tv box (DVB-T / T2, ATSC, ISDB) support.
Touch control and power supply - support the entry of rear view camera and control reverse trigger - control of the steering wheel, hand brake control - anti-shock, last position memory. Optional: dab + box with one antenna. Tickets usb pendrive + SD. T2 TV digital (DVB-T2 HD) + 2 antenas .. Recording (front camera usb input).
Module plugs tpms + 4 ... Carplay Carlink + USB dongle android .. Decoding box, optical fiber (bose, Harman) ... Os / android 10 upc system operating system ac8227l arm four hearts cortex a7 4 1.5 GHz ddr3 ram 2 flash go integrated touch screen display 16 go touch capacitive radio ic st tda7786 boost ic st tda7388 power output 4 50w version of bluetooth 4.0 external microphone microphone cover dvd integrated yes / as slot templates for cards sd 2 USB port channels 2 128 GB of external memory external hard drive wifi / 3g module integrated wireless / support external 3G dongle 4g ​​yes, it contended mirror link / mirror link yes cANbus yes backlight button 7 buttons: light green, blue, cyan, white, yellow, red, purple (depending on model) screen supported display of the video decoding 1080p resolution 1024x600 size of the screen 6 to 9 inches 16: 9 (depending on model) video audio video input 1 input channel rCA video output 2-channel output rCA audio input 2 input rca output channels 4.1 audio output rCA input channel camera inverted yes other screen functions divided yes function control to yes wheel carplay dongle (USB port) yes optional DVR Camera (USB port) yes, optional adapter OBD (bluetooth) yes, the receiver option dab + ( USB port) yes, adapter option tpms (USB port) yes, optional.
Installation must be done by an installer of this type of element in a workshop or a professional company that deals with the installation of audio components in vehicles. Deliveries are made to the Canary Islands, Ceuta and Melilla. The service transit time is provided by the carrier and excludes weekends and holidays. Transit times may vary, particularly during holidays and the Christmas season. The item \, stereo, video, gps \ multimedia embedded \ main units stereo systems.
\The seller is \This article can be shipped worldwide.
features: radio <\/ li>
Installation manual: no <\/ li>
user manual: yes, built in the bone system, in English only <\/ li>
Mirror link: yes, medium <\/ li>
steering wheel control: yes, canbus decode included <\/ li>
Bluetooth: yes, and hands-free phone book function <\/ li>
cpu: quad-core <\/ li>
RAM & ROM: 2GB RAM & 16GB ROM <\/ li>
TNT: yes, need to buy TNT tv box to fit <\/ li>
gps: yes, <\/ li>
manufacturer part number: not applicable <\/ li>
Features: entrance © e to <\/ li>
Dual Zone: yes, passengers can watch DVDs using gps When <\/ li>
wifi: yes, built in <\/ li>
google play store: yes, medium <\/ li>
touch screen: 1024 * 600 hd capacitive screen <\/ li>
brand: kasandroid systems <\/ li>
Operating system: android 10 <\/ li>
Manufacturer warranty: 2 years <\/ li>
mark of the vehicle: Mercedes-Benz <\/ li> <\/ Ul>